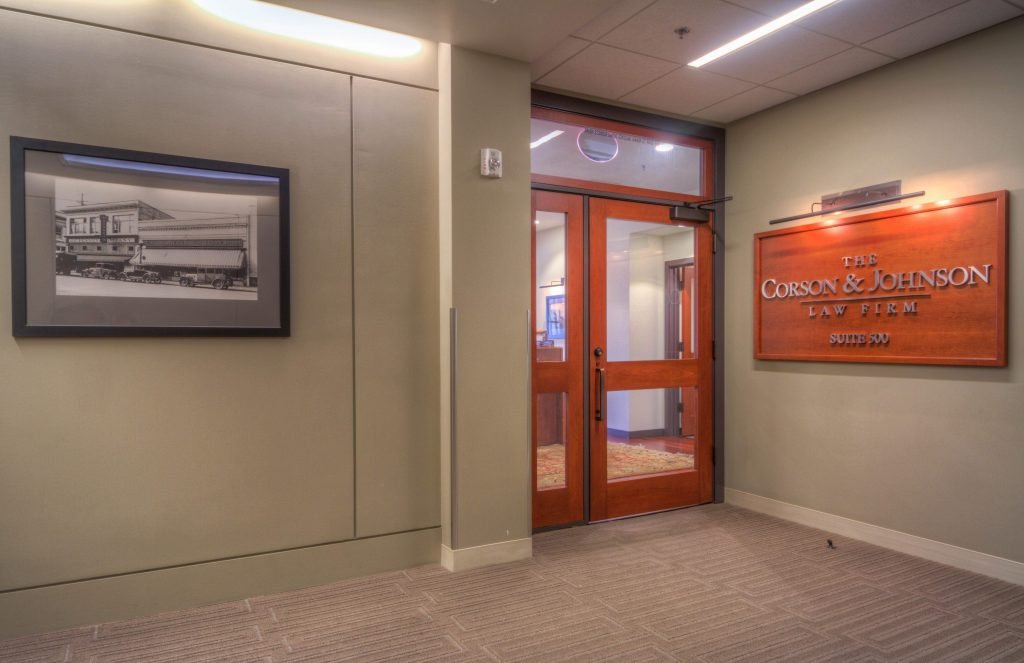 The Corson & Johnson Law Firm
The Corson & Johnson
Law Firm
Eugene Oregon Personal Injury Lawyers

Meet Our Team
We care about our communities, the people we represent, and the people we work with.
Brain Injury
The Corson & Johnson Law Firm is recognized by the Brain Injury Association of America as their Preferred Attorney in the state of Oregon.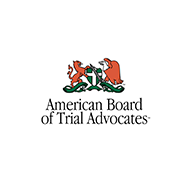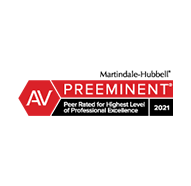 Welcome To The
Corson & Johnson Law Firm
We Appreciate You Visiting Our Website.
 We are dedicated to representing people who have been hurt, both to help them have better lives, and to help protect others from having the same thing happen to them.  
Representing people who need to make a personal injury claim is very personal work.  The attorneys at Corson & Johnson come from different backgrounds, but are united in their commitment to helping others and helping make our community safer.  You can learn more about us on the Meet Our Team, and about some of our additional interests at Community Support.  You can learn more about some of the people we have helped and their cases on our Case Results page.
Our offices are located in downtown Eugene, a short walk from state and federal courthouses.  We invite you to take a virtual tour of our offices.  If you would like to know more about us, please feel free to browse this website, or call, email, or text us.  We would be happy to talk with you.
Schedule A Free Virtual Consultation With Us
Choosing the right attorney is an important decision.  We would be honored if you consider us.  Some things you may want to think about include:
Experience
There is no substitute for experience.  We have decades of experience representing people who have survived injuries and families of those who have not. A personal injury case is too important to be just part of the mix of a law firm's practice. 
Proven Trial Results
Attorneys at The Corson & Johnson Law Firm have decades of successful trial experience, which is recognized by such professional organizations as The American College of Trial Lawyers and The American Board of Trial Advocates, as well as by companies such as SuperLawyers and Martindale-Hubbel.
Legal Knowledge
 Attorneys at The Corson & Johnson Law Firm have helped to write some of the Oregon Rules of Civil Procedure and work hard to keep current with legal developments. They have published legal articles and presented on law and trial topics to other attorneys at seminars, conferences, and conventions.
Personal Service
We prefer to represent a relatively small number of people at a time, to get to know each of them individually, and to work on each person's case as intensively as needed.  Each person we represent has at least several people working on their case.
​
Free Initial Consultation
One of the reasons to have a free initial consultation is to see if the chemistry is right.  Injury cases are extremely personal.  You will talk about things with your attorney that you might not have told anyone else. Some cases take a long time, and therefore your relationship with your attorney might last for years.
We value the privacy and confidentiality of all our clients.  When our client wishes to share their story or leave us a review we are always very pleased and love sharing them on our website and social media channels.
Thank you for all the help you gave our family! We couldn't have won without your knowledge and resources. Your team fought hard for what our Daughter deserved. I would hands down recommend this law firm. Friendly, Compassionate and Knowledgeable.
Crystal Bebb
"I can't say enough about Lara Johnson and her team. I felt so supported after my car accident. She was able to ensure that my medical and other related costs would be paid in full, and the team took care of dealing with all the insurance companies so that I didn't have to. I feel as though this group of attorneys really listens; they understood the extent of my injuries and were able to help sort through all the red tape to ensure that I was able to get the help and care that I needed."
Deborah Green
"The Corson & Johnson Law Firm handled my case with professionalism and the all important personal touch — every step of the way. It was priceless to be able to turn over the responsibility for calling medical and insurance providers – they handled everything in such a way that I never stressed about the outcome of my case or monetary issues. I'd highly recommend."
Corky Franklin
If you would like to speak with a member of our legal team, please call us at 541-484-2525 or contact us using the form. There is no charge for this initial consultation. We offer Free Virtual Consultations using Zoom. Please fill out the contact form to request an initial consultation.
Please keep in mind that we can only help a limited number of people at one time, and that we try to focus on serious cases where we think we might be able to make a meaningful difference in a person's life. We will promptly follow-up and be in contact with you.
Or give us a call or text message